At St. Dominic Village, we pride ourselves on creating a warm and welcoming independent environment for all residents. Our community features a wide spectrum of individualized services and senior lifestyle options, allowing residents to enjoy living life to the fullest, and since pets are allowed, their furry friend will be right by their side (or in their lap). We believe that happy residents make for a happy community. Whether it be independent living, assisted living, or nursing, we strive to provide an independent atmosphere for each of our residents.
Services and amenities include:
Daily Mass

Gated Community

Weekly Housekeeping 

Dining– 3 Meals a Day

Nutrition Services 

Washer and Dryer

Multiple Floor Plans

Fitness Center

Exercise Programs 

Recreation and Entertainment Programming 

27 Acres of Green Space and Walking Trails

Wifi

Access to Home Health Agencies 

Scheduled Courtesy Transportation

24-Hour Front Desk Assistance
Your loved ones deserve the best independent living. We can help.
As our loved ones age, their needs often change. They may need more assistance with the activities of daily living. You may worry about their safety and well-being, thankfully, there are options available to help them live their lives to the fullest. We offer a variety of services from independent living to rehabilitation. This means that, no matter what their needs are, we can find a level of care that suits them. St. Dominic Village is a senior care facility that offers the opportunity to make new friends and participate in social activities. This can help our loved ones maintain relationships and daily routines that they have come to cherish. With so many options available, there is no need to worry about the future. You can focus on simply enjoying time spent with our loved ones, knowing that they are cared for.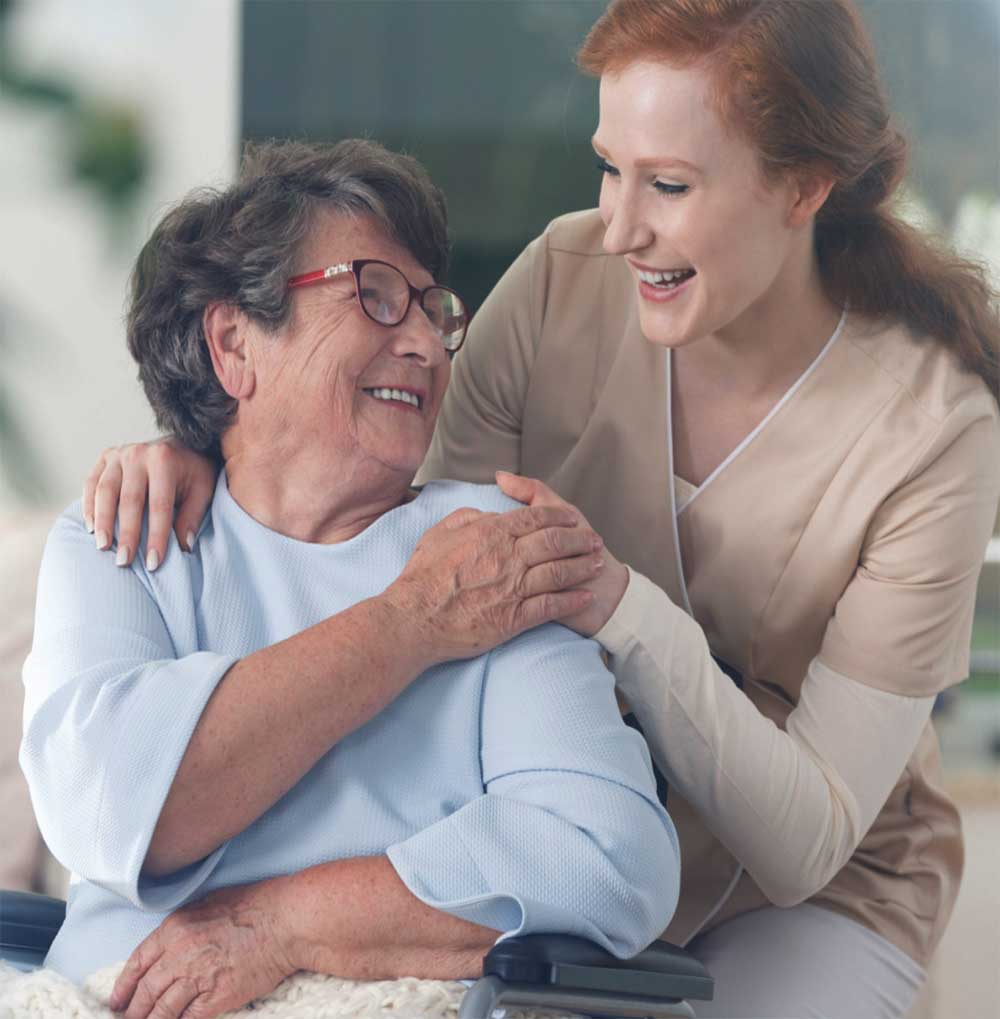 REVIEWS FROM OUR RESIDENTS' FAMILIES
"St. Dominic cared for my mother, Mildred, with the love of Christ for the past five years. First in independent living, then in assisted living, and finally in nursing care. Mom is home at peace now. Many, many thanks to the caring and attentive staff of this facility!"

-Dwaine M.
"St. Dominic Village has cared for both of my grandparents and has been an extended family to us."

-Mary L.
"Beautiful Campus, attentive staff."

-Eileen E.
Here's how easy it is for you to have confidence that your loved ones will be cared for:
Schedule a Tour
Feel free to bring your loved ones
Move in!
Relax knowing that you have a senior care facility that you can trust!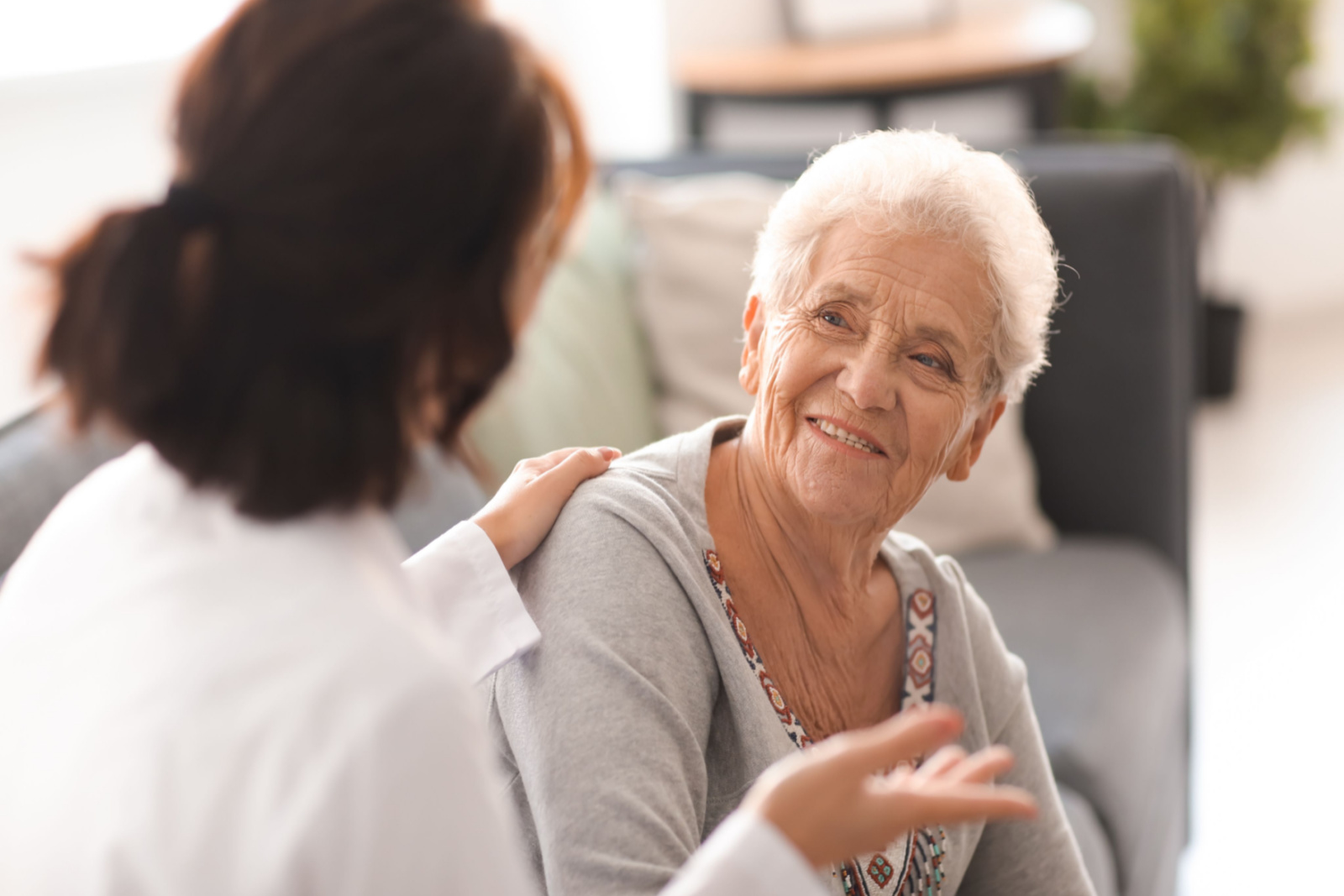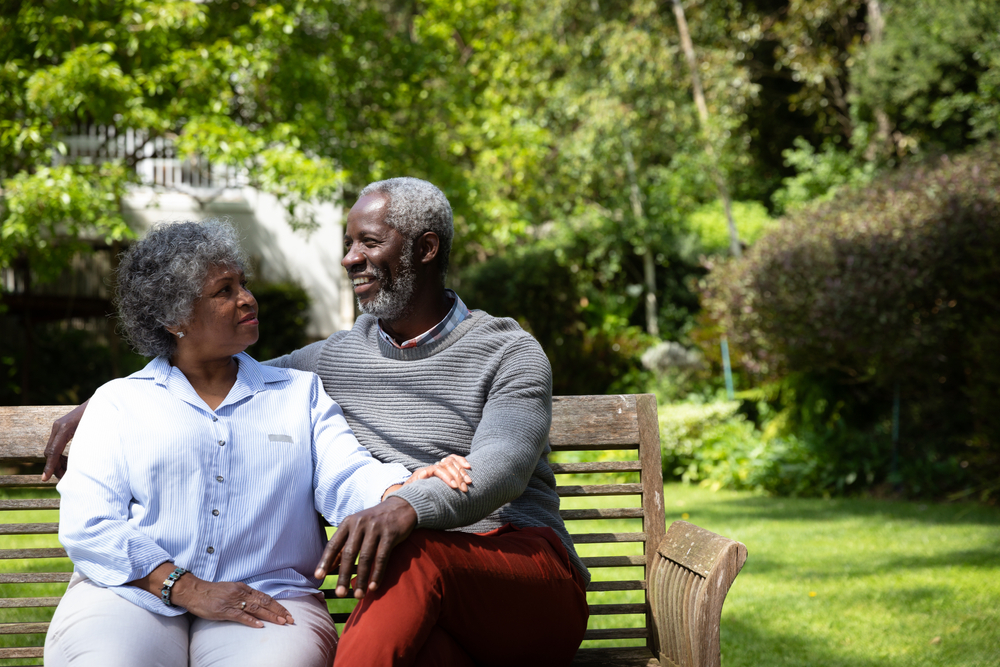 A senior living facility you can trust
At St. Dominic Village, we know that you want your senior loved ones to enjoy living in a community that cares for them. In order to do that, you need to find a senior care facility that offers physical and spiritual wellness to residents in Independent Living and Assisted Living. The problem is, many such facilities treat residents like they're just another number, putting profits over people, which can make you feel uncertain about who to trust. We get it, we understand how difficult the decision is. We believe that the most vulnerable among us deserve to be protected and cared for, regardless of the cost. This is why, as the only Catholic senior care facility in the Archdiocese of Galveston-Houston, we've provided a welcoming and safe home for nearly 30,000 residents since 1975.
INDEPENDENT LIVING FLOOR PLANS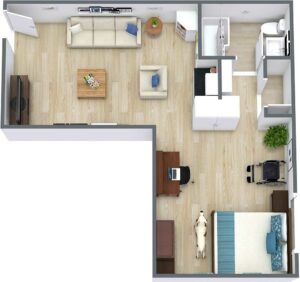 Suite in Charlotte Hall
395 Sq. Ft.
Starting at $2,565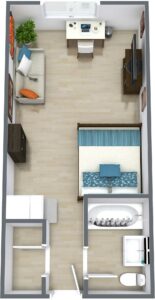 Studio in Dorothy
257 Sq. Ft.
Starting at $1,790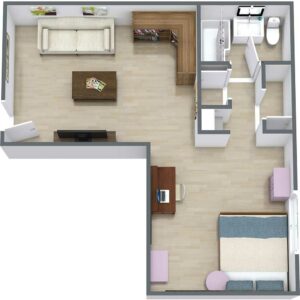 Suite in Dorothy
371 Sq. Ft.
Starting at $2,410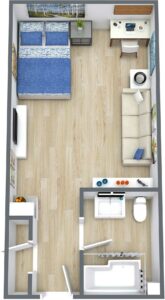 Studio in the Tower
308 Sq. Ft.
Starting at $2,100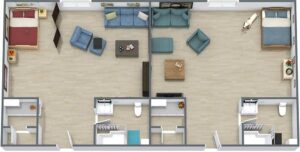 Suite in the Tower
616 Sq. Ft.
Starting at $3,285